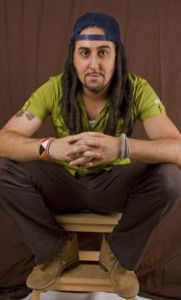 Kenyan-born, Australian-based artist, Elephant Wise, talks to NiceUp about his debut album,
The Reasoning
and reggae works happening across the Tasman.  
Can you tell us a bit about your background and how you got into reggae?
Well I'm a fifth generation coolie from Kenya and my mother is Swedish. In Kenya reggae music is a part of day-to-day life so it was just something that was around me from day one.
Later on in my teens I moved to Europe where I saw reggae music go from a small movement to absolutely exploding with tons of reggae sound-systems and festivals popping up everywhere.
It was around that time I started getting into the whole sound-system culture but it wasn't until later on after moving to Australia in 2005 that I started working the mic and eventually becoming a reggae artist.