Monthly Archives:

November 2010
When: Saturday 18 Dec 2010, 9pm

Where: Meow -Edward St, Wellington
Los Jineteros (live band), TK Paradza, Hawk I, Timmy P, Newtown Sound
Price: $5 before midnight, $10 after
Its the Boomshack! Live Reggaeton, Hiphop, Reggae, Dancehall, Soul, Urban, RnB, Jungle and more!
With:
Los Jineteros (live band)
TK Paradza
Hawk i and Timmy P
Newtown Sound
More info:
Newtown Sound website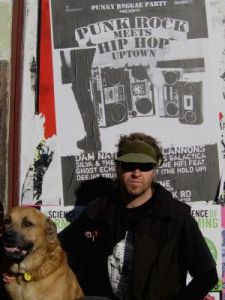 Selecto is an Auckland based DJ and musician, specialising in all things reggae music, with a particular love of roots rock reggae. His interest in music began as a child when he was forced to sing music in church.
He discovered reggae through listening to punk rock and bands such as The Clash, The Ruts and Bad Brains. His interest in reggae began to spark and some of his early influences to the music were Bob Marley, Dr Alimantado, Burning Spear and Daddy U Roy. (more…)