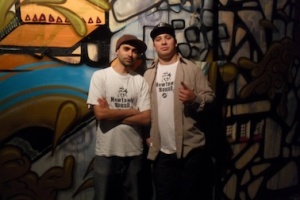 NiceUp talks to two of NZs leading artists who have linked up to take reggae music and culture forward.
First up, can you both introduce yourself to the massive and tell us a bit about your backgrounds?
Art – Greetings, Art here. I'm a reggae/dancehall selector and a hip-hop DJ who has been representing the music since 97 – doing radio, gigs/tours, mix-CDs etc. I also play some instruments and am getting into production more and more. Newtown is my yard and Newtown Sound is the name of the music house where I do my works from.