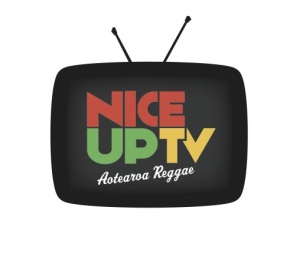 Israel Starr talks about NiceUp TV – a new project focusing on promoting the people building bass culture in Aotearoa, and world-wide.
So Israel, can you tell us a bit about NiceUp TV and how it came about? 
Bless up crew.  Well its basically an online YouTube TV channel which at this stage consists of interviews and music videos from reggae/dancehall artists and all branches of reggae, i.e. hip hop and drum n bass.  It has a strong emphasis on Aotearoa artists. It also includes interviews with producers, marketers, promoters etc, so it's really giving an all-round view of the scene in Aotearoa.