NiceUp New Zealand is a community-based, collaboration-focused organisation that was formed in April 2005 and is run in partnership with Newtown Sound.
We promote reggae and bass music and culture in Aotearoa, New Zealand, and also focus on connecting the community world-wide.
NiceUp is run by a strong team of reggae lovers throughout New Zealand and the world. If you would like to be a part of our team please contact us, we would love to hear from you!
Link Up!
Email: info(at)niceup.org.nz
SoundCloud: www.soundcloud.com/nice-up-crew
MixCloud: www.mixcloud.com/niceupnz
NiceUp TV: www.youtube.com/user/NiceUpTV
Facebook: www.facebook.com/niceupnzee
Twitter: www.twitter.com/niceupnz
The Team
DJ Art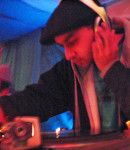 Newtown Sound operator, DJ Art, is a long-time contributor to Aotearoa's, ever-growing reggae music scene. He is an accomplished radio show presenter, beat-maker, producer, skilled sound-man, and a multi-instrumentalist. Combining his DJ skills with turntablism, Art has a love for tuff 80s digital, rub a dub, heavy roots, and the best in dancehall influenced hip-hop. He also showcases the finest New Zealand vocal talent and productions.
Plattsie Onevoice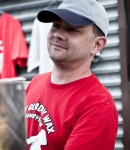 I started collecting tunes in the 90s. Living in central London, I had the advantage of having shops like Wax Unlimited, Daddy Kools, Reggae Revive, Downbeat Down, and Dub Vendor; and quality nights at Dub Club London and Jah Shaka. While I endorsed the explosion of UK 90s dub, it was always the revival tunes that got me. I have played a handful of sessions, mostly with the Tighten Up Crew and on Gladdy Wax Sound at Notting Hill Carnival. Check the Onevoice SoundCloud.
RedRobin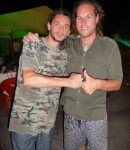 RedRobin is a selectah, photographer, and reggae journalist, and is currently trying his hand as a film maker on a documentary about sound system culture internationally. Originally from Wellington, NZ, he has been withering away his years on the road for a while now, and more recently spent considerable time in front of large European sound systems whilst living out of a removals van.
The Groove Thief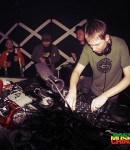 The Groove Thief is an American dub and reggae selector currently based in Hong Kong. He has released over 20 mixtapes, including special mixes for Dub.com, "The Saturday Skank" (RTHK Radio 3), and Bass Music China, and writes Hong Kong's only music blog dedicated to dub, reggae, and bass music: www.thegroovethief.com. He also runs a monthly dub/reggae night and plays regularly on the Heavy HK and Paragon sound systems.