NiceUp is a community-based, collaboration-focused organisation formed in April 2005.
We promote reggae and bass music and culture in Aotearoa, New Zealand and world-wide.
NiceUp is run by a strong team of reggae lovers around the world. If you would like to be a part of our crew, we would love to hear from you!
Link Up!
Email: info(at)niceup.org.nz
SoundCloud: www.soundcloud.com/nice-up-crew
MixCloud: www.mixcloud.com/niceupnz
NiceUp TV: www.youtube.com/user/NiceUpTV
Facebook: www.facebook.com/niceupnzee
Twitter: www.twitter.com/niceupnz
Instagram: www.instagram.com/niceupcrew
The Team
Art Official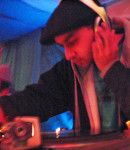 Art originates from Newtown, Wellington, where he played an active part in the bass music scene. A long-time innovator, he co-founded NiceUp, runs Newtown Sound and is an accomplished radio presenter, producer and multi-instrumentalist. Combining his DJ skills with turntablism, Art has a love for tough 80s digital, rub a dub, heavy roots, and the best in dancehall influenced hip-hop. Currently based in France, he continues with music production projects and artistic collaborations.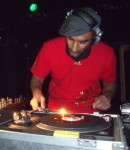 Conviction Roots
Originally hailing from Wellington, New Zealand, I have been a collector and selector since 2002. I started out with an interest in Asian underground and drum n bass, which naturally led me into reggae. The Roots Foundation sessions in Wellington left a lasting impression on me and sowed the seed for what was to come. Upon moving to the UK in 2001, I heard reggae played on a propa heavyweight sound system for the first time. From then on it became my main music focus and I have been hooked ever since. I love all styles from ska through to steppas and believe there is room for everyone in reggae, but my first love is 70s roots from the golden era.
Hawk i
Born and raised in Wellington, New Zealand, selector Hawk i resides in Melbourne, Australia. He has deejayed around Aotearoa and worked tirelessly in Wellington, bringing high energy and vibes to all of his sets. Also an experienced radio selector, he co­-hosted the weekly Roots and Culture and Homebass shows on Radio Active. Hawk i enjoys the challenge of working with MCs and singers to take music and dances to new levels. As part of the NiceUp Crew he has worked on national and international tour promotion, music reviews, interviews, film screenings, and generally bigging up reggae culture.
The Groove Thief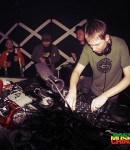 An American dub and reggae connoisseur currently based in Hong Kong, The Groove Thief has released over 40 mixtapes – including guest mixes for Bass Music China, Dub Temple Records, Dub.com, and "The Saturday Skank" (RTHK Radio 3) – and maintains Hong Kong's only music blog dedicated to dub, reggae, and the local music scene: TheGrooveThief.com. As a selector he has recently supported international artists such as Cojie [Mighty Crown], Mungo's Hi Fi, Suns of Dub, and Tippa Irie; in addition, he's performed at festivals like Clockenflap and Secret Island Party. Between running the influential "Pomegranate" residency at Oma (with ▶▶△), writing regular clubbing articles for Time Out Hong Kong magazine, and collaborating on events ranging from the Bauhinia Festival on Central Pier #10 to the George Lukas Reggae Movement parties, he is passionately involved in the local music scene like few others. The Groove Thief is also a member of the Paragon Sound System collective and has featured in BOOM Magazine Asia and the South China Morning Post.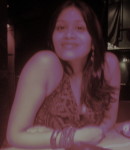 Venus Hi Fi
With a love and passion for bass music and culture, Venus co-founded NiceUp in 2005. This began with the website and a vision to create an online space for the promotion of New Zealand reggae and linking worldwide. She later began running local events which quickly developed into coordination of tours and shows for artists from around the world. Venus manages the website, tours, and NiceUp related projects.