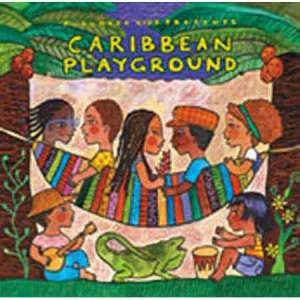 Barney the purple dinosaur not quite irie enough for your offspring? Has little miss dancehall queen or rootsboy junior rejected the Wiggles and demanded something with more culture? Well don't panic, because between Putumayo Kids' two compilations, Caribbean Playground and Reggae Playground, you should find nuff sounds to appease even the most tantrum-prone of tykes.
These two albums allow funky mamas and Daddy-os to share their musical obsessions with their precocious progeny, without the risk of accidentally introducing the young 'uns to any colourful turns of phrase from the ragga lexicon that could cause embarrassment at the next parents-teachers night.
 The lyrics are all GA and whanau-friendly. All tracks have positive and uplifting themes. Multi-lingual liner notes help your child to learn about different cultures and musical traditions, and encourage kiddies to participate by 'getting up and skanking' or asking 'how many of your favourite songs can you give a reggae beat to?'
Carribean Playground invites families on a musical romp through the islands, taking in the zouk styles of Martinique and Guadeloupe, the African-influenced bomba and plena of Puerto Rico and the calypso and soca of Trinidad. Lole-Lolay contribute a cheerful tune in the twoubadou style – a blend of Haitian and Cuban music, which is about 'how important it is to stand up for yourself and not expect other people to solve your problems for you.' Reggae is the dominant sound of the album, however, and Jamaica is well represented with tracks from Desmond Dekker and Kingston Ladies.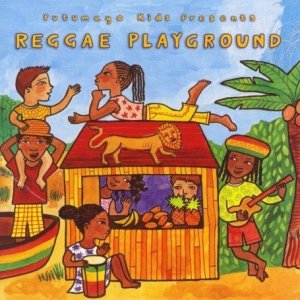 Personal faves were a beguiling Haitian tune called Salutations, and the very cute Little Anancy by Trinidad's Asheba. The liner notes explain that Anancy is a mischevious spider who plays tricks on people and outsmarts other animals so as to get their food. Anancy stories were brought to the Caribbean by African slaves centuries ago. Also fun is Taj Mahal sounding like a member of the muppet band as he sings Great Big Boat.
Reggae Playground is also a thoroughly international compilation, featuring artists from the States, Cuba, France, Jamaica, Morocco, Indonesia and Hawaii among others. It sticks to a more strictly reggae kaupapa, peppered with the squeaky vocals of children in places.
Marty Dread sings an enchanting ditty about a frightened boy plotting to oust an unwelcome mouse from his house, until he discovers that, like a lot of scary things, the mouse is not so scary after all. Alain Schneider croons about an aged circus elephant wanting to go home and lie under a baobab tree. The lyrics are in French, with a smattering of Pulaar, the language of the Peul people of Senegal. What better way to teach your tamariki about music, language, and respect for animals all in a toe tapping wee tune?
Both these albums are diverse and educational, and great for making sure that the next generation of dancefloor crews are musically cultured and globally conscious.
Ginjah Ninjah
Related posts: