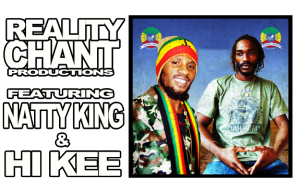 The single releases of Fyah Bed and Goodness Gracious are a little teaser of what's coming-up next from Reality Chant Productions. The versions will feature on the upcoming King's Highway compilation album from Christchurch-based Reality Chant Productions.
Best known for his work with Dubwize Soundsystem and Snypa Levi, producer Messenjah has firmed up the international connections yet again for Kings Highway. 
Hot on the heels of last year's Country Living riddim, these singles feature the vocal talents of a couple of young and conscious MCs from Jamaica.  Hi Kee lays down a smooth rootsy version while Natty King puts out a melodic and meditative groove.   
The tunes are hot. Check them out and witness for yourself the sound of conscious reggae featuring Jamaican talent, fresh from our own backyard.
Misteek