Flex talks to long-time New Zealand bass culture pioneer, James Meharry AKA Pylonz about his Christchurch-based vinyl record mastering studio, In Real Life, and the art of dubplate production.
Firstly for people who are unfamiliar with you please tell us a little about yourself.
My name is James Meharry, aka Pylonz, aka PZ. I have been involved in music, and more specifically bass culture in New Zealand since it's  early inceptions back in the 1990's. I am a Deejay, Promoter, Designer, and Vinyl lover.
I founded Fabel Music in 2001 and produced a number of releases during the first four years in business, including early releases for Pacific Heights, Teknik, Kaps, including The Upbeats, Motive and Shapeshifter as well as a number of drum and bass compilations for Deep Needs Audio and Metrobeatz.
At the same time I formed Fabel Events with my wife and produced a number of tours, festivals and events over a seven-year period, including Cheap As Chips, Sounday, Main Divide at Pegasus Bay, Peregrine Winery series, and The University or Canterbury Orientation up until the earthquake of 2011.
Additionally, since 2005 we have been heavily involved in the Radio business, directing the student alternative radio station here in Canterbury, RDU98.5FM.
Last year I established a small studio, In Real Life – vinyl record mastering.
My time is now mostly taken up working RDU and In Real Life, enjoying the company of great friends, and mucking around with motorbikes!
What inspired you to learn the 'dark art' of vinyl cutting?
I have always wanted to be involved in the cutting process. A personal goal formed when I purchased my first set of Technics 1200's in 1994. I love the medium. The tangibility of vinyl, the substance of the physical recording process, and the story that the production of vinyl records offer.
How did you go about acquiring the machinery and how did you learn the techniques involved?
I found a German guy who has manufactured his own model of cutter, compact enough to bring to this side of the planet affordably. I had to travel to meet him and learn directly the skills necessary to cut, before he would part with the gear. My trip can be read about at For The Record. I will continue to blog things here as they seems relevant to the story of For The Record.
Why cut to vinyl as opposed to releasing digitally?
Why not? There are plenty of reasons not to cut to vinyl, but once you have your music actually stored, physically in an analogue medium like vinyl, it's easy to see why you should. I say to anyone who asks: do both! Have your cake.
I met a talented engineer in Switzerland, Flo Kaufmann, who had an interesting spin on the difference between analogue and digital. He said something to the effect of, 'any music you have stored digitally will have to be migrated at least every ten years or it will be lost. Technological advancement, obsolescence and data loss plain and simple, all make the digital format a risky environment for music. Vinyl? The technology is exactly the same as it was when it was invented and we have music that you can listen to as clearly as the day it was recorded, that is 80 years old.'
Clouds and duplication are making digital safer, but nothing is  guaranteed in this game. Vinyl has risks as well, it is exposed and fragile compared to an MP3, but it is this physicality, the proximity to the actual sound itself that makes it so attractive at the same time as being comparatively, very robust as a storage medium for music.
What is the difference between cutting and pressing and is there a difference in sound quality?
Think of pressing as an industrial method of reproducing a record. Once the press is up and running, you can pop a fresh record out every 20-30 seconds.
Cutting on the other hand is done in real time as the music is played. It is a process of audio transfer from a signal source to vinyl. Cutting is the first stage for pressing, providing the 'dubplate' or 'master' cut that gets sent to the pressing plant.
What I do at In Real Life is cut dubplates. One-off, high quality recordings. Direct to vinyl, in real time. I can cut a short run of up to fifty, but everyone takes time to produce so it's just not as cheap as a pressed record.
Quality difference between the two? Negligible. One is a duplication of the other. Stampers on presses get worn out on big runs, so you could get a lower grade press. Lathe cutting by contrast is a one-off recording, slightly different each time, but essentially the same if managed correctly.
What is the difference between 7″, 10″ and 12″ in terms of playing time, loudness and fidelity?
Lets use the term gain as the variable for loudness. We can cut quiet (-6dB) or loud (+8dB) and the fidelity should be no different. The loudness of course will have been affected by the gain change, which is desirable especially for deejays who will be playing on high powered sound systems. But for the home Hi-Fi, even a quiet recording should sound just as clean and clear as the original recording. In many cases, they sound 'better'!
Playing time is definitely effected by how loud or how much gain you record the signal at. The physics is somewhat obvious: the wave form grows in size as the gain is increased, meaning we must make the cutting head travel quicker across the surface to avoid collision or overlap between the grooves. This in turn means you have less time to work with before you run out of 'land' to cut on!
So it is a balancing act, to fit the recording onto the vinyl with the best fidelity and maximum gain structure, while avoiding overlap.
What are the ideal time frames to achieve high fidelity and loudness?
7″ (3-4min), 10″ (5-6min), 12″ (7-8min). Of course you can cut up to 20 minutes per side on a 12″ if you want to release an LP format, but what we have to do is lower the gain to accommodate the slower movement across the plate.
What is the playing life of a record cut on your lathe? Do they wear out?
Standard dubplates with lacquer-dipped, metal centres were intended for being 'masters' for pressing plants.  While these plates smell great, they tend to be very fragile and don't last very long at all.
We on the other hand, cut straight to a vinyl substrate, very similar to a pressed record. In this case your record can be treated just the same as the rest of your collection and to my knowledge, they last just as well. A pressed record is slightly firmer, hardened through the heat exchange that takes place during the stamping process.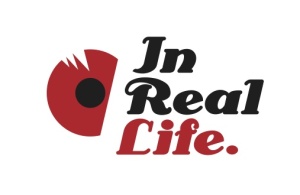 How have you developed the way you operate personally as a cutting engineer?
It's a long road and I feel I have only walked a few blocks! I've have been very pleased with the quality – it's not a Neumann, but I have been impressed with the output and believe it will only get better with time.
I'm cutting using a Bryston SST power amp or a couple of tube mono block amps for those wanting more colour, and I use Prism for my D/A conversion. No one who has used my service so far has been disappointed (touch wood)!
There has been a good range of musical styles through, and each one requires a different approach to cutting! I think though, the difference I offer will be more than just the cutting. I have a passion for packaging, sleeve design and production. As well as the musical manifestation, I hope to create some exciting variations on traditional vinyl production and packaging.
Here is another example of my ideas for the medium – I recently performed a vinyl cut – LIVE – in a yacht club here in Lyttelton harbour. I recorded a local poet named Ben Brown with some nice guitar ambiance in the background, straight to disc, in front of a live audience. It was difficult, but a success!
We also have the ability to do some different things like surface etching and picture discs. I will post my experiments on my website and blog I'm sure! Some may even be out by the time this interview hits your eyes!
Lastly what is the cost to the client of getting vinyl dubplates cut?
I think the best thing to do is go have a look at my website In Real Life and check out the unit prices, then flick me an email and I will put together a quote for you to check out.
Anything you would like to add?
Mastering to vinyl is different and therefore best enjoyed in contrast to other mediums. If you want to experience a different take on your work, a unique recording as opposed to a reproduction of your pre-mastered audio, then I suppose it's best to suggest you supply me with an un-mastered file to work with.
Let the dubplates roll…
More info:
In Real Life
For The Record
RDU 98.5FM